New Additions
July 22, 2010
The game submission form now supports fandoms. When submitting your game, if you indicate that it is "Licensed Property", another form field will appear where you may enter in the game's specific fandom. For games that span multiple fandoms, please enter "Panfandom" in the fandom field.
There is now a contact page. If you feel ever so inclined, we would love to hear your suggestions and feedback. Every little bit helps. Many of the sites features are still under consideration.
If you head on over to the link page, there's a wallpaper of the site's um... critter cat and bird thing. It's available in both widescreen and fullscreen formats.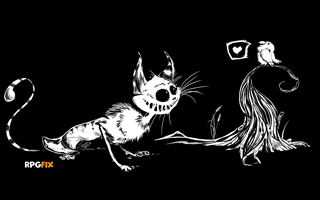 Author: iversia